Norskedalen Nature and Heritage Center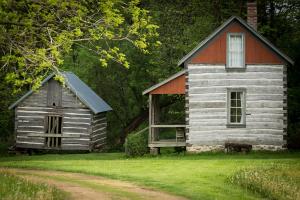 Norskedalen (Norwegian Valley) is a picturesque location just south east of La Crosse in Coon Valley. It includes "over 400 acres of wooded coulee, goat prairie, springs, creek and fields, crossed by miles of nature trails".  Also onsite is the Bekkum Homestead, which features the original log buildings built by Norwegian immigrants to the region.
There is a fee and they have designated open hours so check their visitor's page for the latest rates and schedule.
Have you photographed here?
Please help make this page better:
Anyone: Add a suggestion.
Members: Login to add image
Members: Login to your experience.
Location details
Address:
N455 O. Ophus Rd.
Coon Valley, WI
Fees and hours subject to change. Call or check the location's website for the latest.
Best during:
Winter, Spring, Summer, Fall
Morning, Midday, Afternoon
Restrooms:
Permanent (limited hours)
WHAT OUR MEMBERS ARE SAYING ABOUT THIS LOCATION
This section coming soon!
This location does not yet have any photos. Have you been here? Add yours!